Upper™ Orthopedic Insoles
✔ Complete foot stabilization
✔ Designed for everyday use
✔ Shock-absorbing EVA foam base
✔ Antibacterial fabric
Description

Upper™ full-length orthopedic insoles with built-in neutral arch support and two layers of EVA foam cushioning are the perfect balance of comfort and support. Orthotics strengthen the arch and heel, adding stability and motion control to limit excessive stress on the feet, ankles, joints and tendons.
Free shipping

We ship products from Latvia. Delivery is free of charge.

Omniva delivery: 1-2 working days

Mail delivery: 1-5 working days days
Limited stock available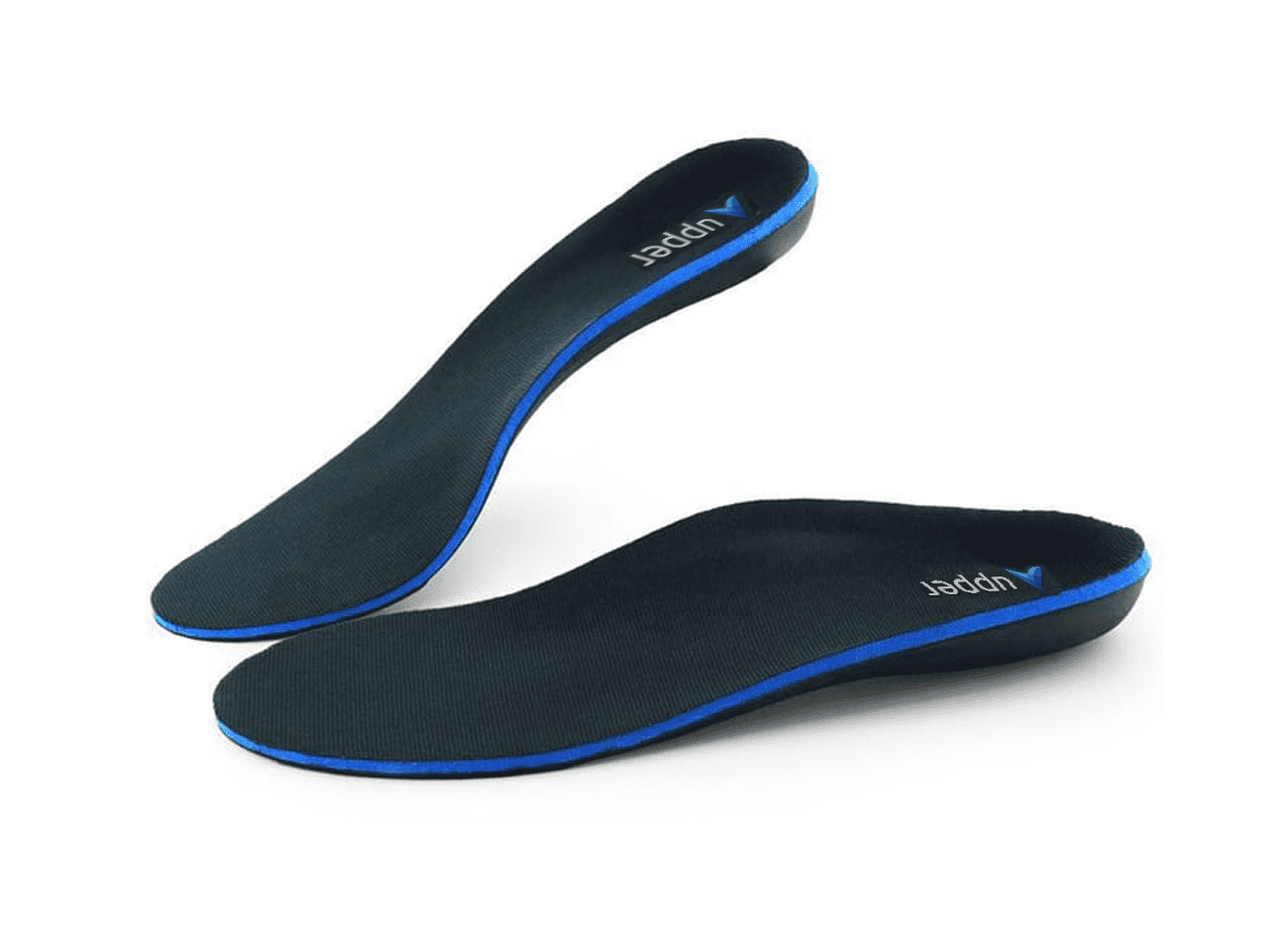 Your new orthopedic insoles
Feel the comfort on every step with Upper™ orthopedic insoles.
+ Receive as a gift a FREE posture improvement program for two months
(Value: 28 EUR).
Immediate effect
Get rid of foot pain with Upper™ Orthopedic Insoles.
If you spend a lot of time on your feet every day, you need orthopedic insoles. Upper™ orthopedic insoles stabilize the foot and reduce pain in the heel and feet.
Deep Heel Cupping

Stabilizes the foot to protect against potential overpronation or supination.

Maximum Cushioning

Lightweight shock-absorbing EVA foam base reduces injuries both when walking and running.

Orthopedic Arch Support

Arch support relieves foot pain, improves balance and skeletal alignment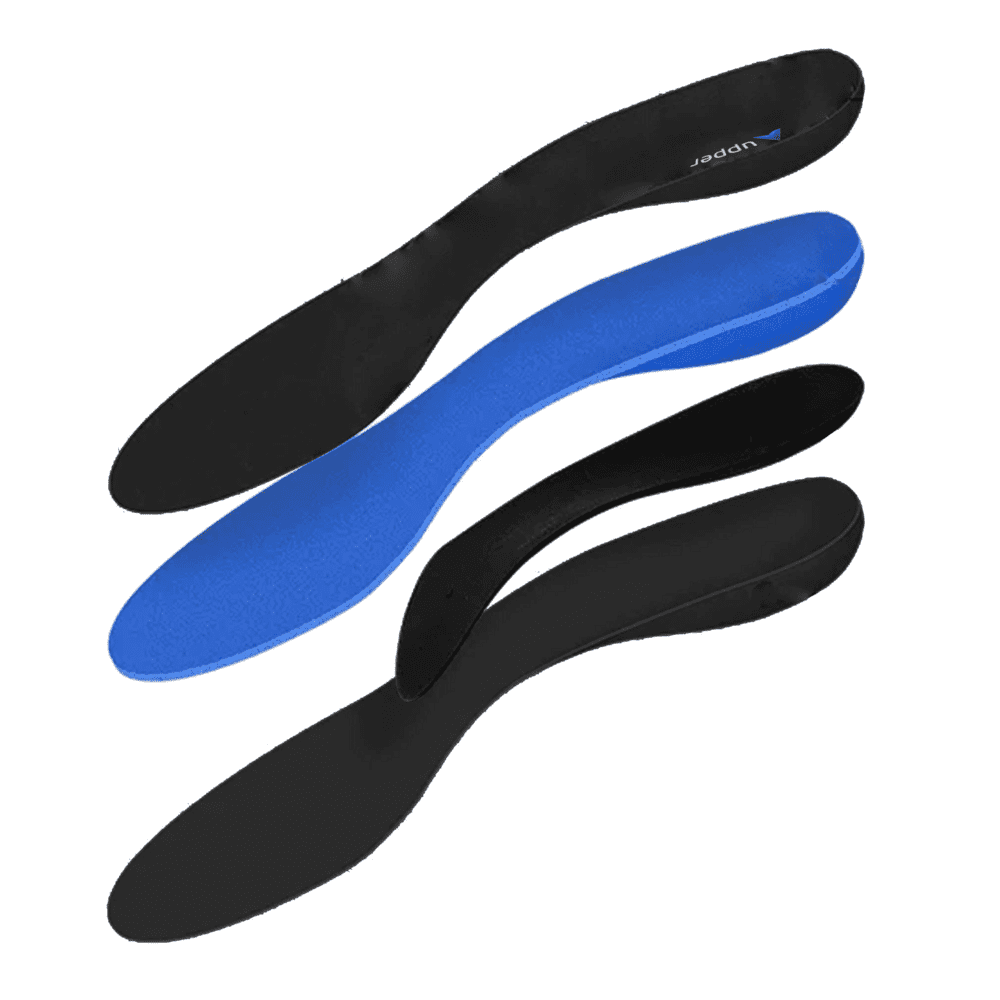 4 Layer Structure
☑ Anti-slip breathable velvet material with antibacterial fabric
☑ High density EVA foam for increased comfort
☑ Nylon foot arch support
☑ EVA foam base for maximum cushioning
Easily adjustable size
If necessary, cut the soles to the required size according to the cutting line.
Step 2

Mark the cutting line if the new insoles are longer

Step 3

Cut the orthopedic insoles to the required size

Step 4

Insert the new insoles into the shoe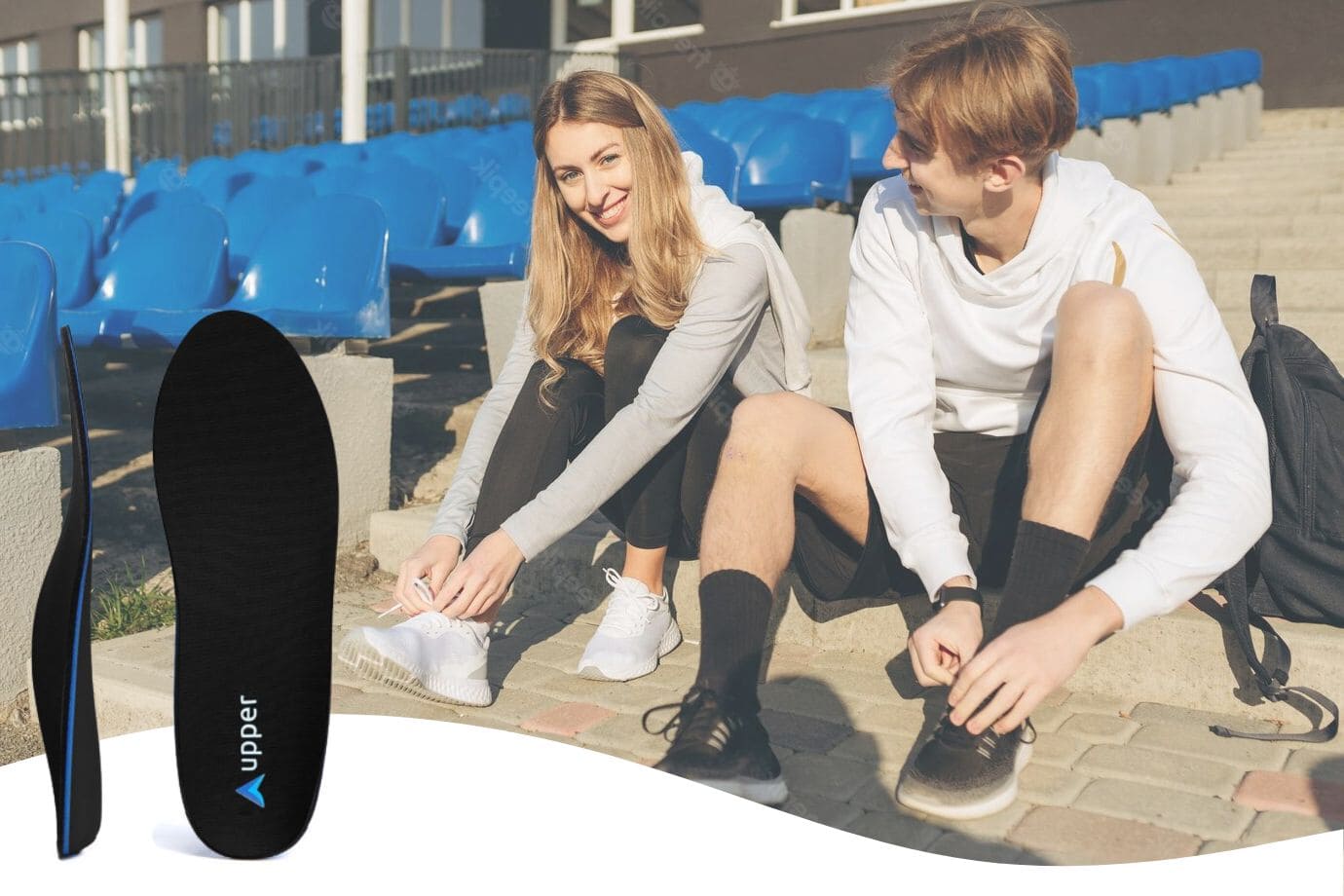 Created for everyday use
Go for a walk, run or stand Upper orthopedic insoles will make every step more comfortable.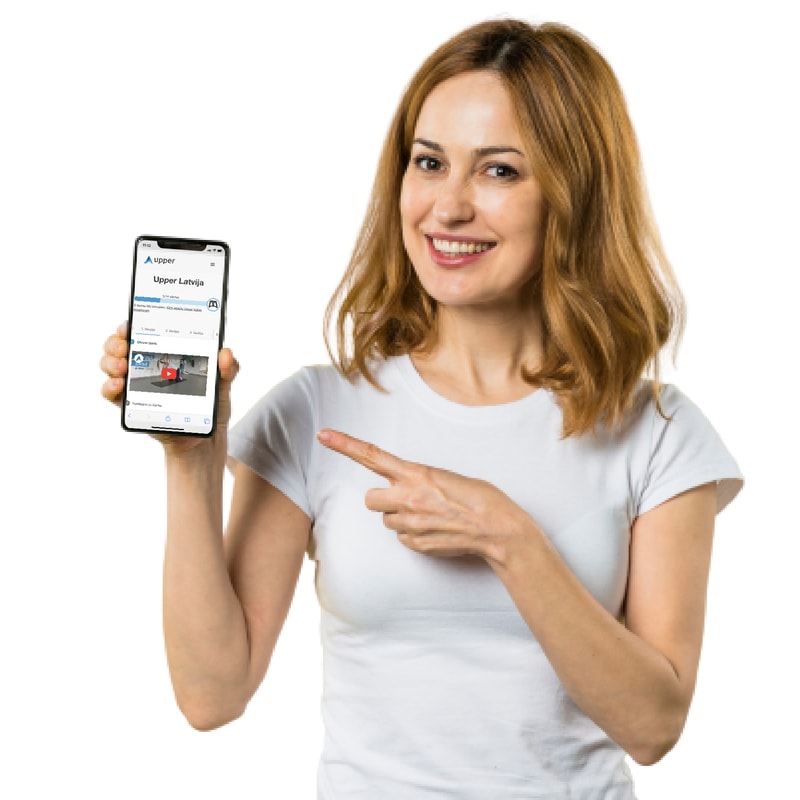 Free Posture Improvement Program
Free back exercises for two months as a gift.
10-minute exercises will help strengthen your back and body muscles, reducing lower back pain.
Shipping & Delivery
‣ Ready for dispatch within 1-2 working days.
‣ You will receive the product within 1-5 days after dispatch
‣ Free delivery guaranteed
Frequently Asked Questions
Translation missing: en.accessibility.collapsible_content_title
How to determine the size?

Please choose the orthopedic insole size according to your shoe size.
Can I buy several pairs of orthotics?

Yes, if you buy 2 pairs of orthopedic insoles, you will get a bigger discount. To buy 2 pairs, choose "2 Pairs" and specify the sizes you want to receive.
Can I wear orthotics with everyday shoes?

Yes, you can use orthopedic insoles in everyday shoes if they have a removable insole.
Are they suitable for flat feet?

Yes, orthopedic insoles are also suitable for flat feet.
Does it smell bad after wearing it?

No, the orthopedic insoles have an antibacterial fabric that prevents the release of bad aroma.
Can I change the size of insoles?

Yes, we are happy to exchange for another size if the insoles are too small or too big. The insoles must not be cut or otherwise deformed.
How will I get the exercises?

Access to the free exercise program is automatically sent to your e-mail immediately after placing the order. Please check your spam folder.